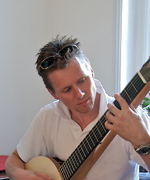 A graduate of the Conservatory of Maastricht, Robert Bekkers also studied contemporary music with Angelo Gilardino in Italy. While accompanying flamenco dance classes, Robert formed the group "IMPETU" consisting of 9 musicians and dancers, mixing flamenco and classical music. He has toured with Serenata Mexicana, Amstel Guitar Quartet, and Berdien Stenberg Orchestra. Since 2001, he and pianist Anne Ku have taken their Piano Guitar Duo to London, North Cyprus, Cape Town, Italy, and throughout the Netherlands. Bekkers plays a 2005 Jeroen Hilhorst concert guitar, custom-made for the duo. Robert recorded the second piano recital on 10 June 2007.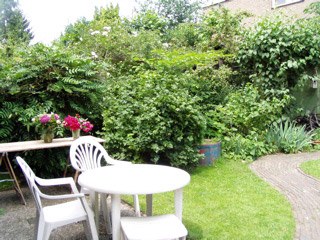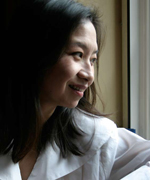 Born in Brunei of Chinese parents, Anne Ku studied piano under Betsy Hermann in Okinawa and Randall Love at Duke University. She began accompanying choirs from age 12, followed soon after by wedding engagements as pianist and organist. A graduate of London Business School, she brings her passion for thematic house concerts from Houston and London to the Netherlands. Anne is currently midway through her composition studies at Utrecht Conservatory while writing didactic music and arrangements for her private piano teaching practice. Her ensemble piece "All Tuned Out" premiered in the Vredenburg was broadcasted on Dutch Radio 4 in spring 2007.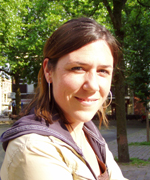 Carol Ruiz Gandia studied piano with Gloria Miquel and Nati Cubells at the Conservatory of Music in Barcelona, where in 2002 she received the diploma in piano, pedagogy, chamber music and solfege. Later she continued her piano and pedagogy studies with Maria Fernanada Nunez and took masterclasses with Suzanne Bradbury, Pietro de Maria, Alexis Golovin, Karin Merle, Leonid Sintsev, and so on. Since 2005 she has been pursuing her master's in piano with Alan Weiss at Utrecht Conservatory. She has given solo recitals and chamber music concerts in several concert halls in Barcelona, Castello, and Utrecht.