Monument House Concert Series Utrecht, Netherlands
founded by Anne Ku and Robert Bekkers in 2006 to introduce live music to new audiences in their private space in Utrecht
The Dutch National Water Board built this row of 8x8 metre houses for their employees in 1902 to dig out the canal in front. In early 2000's these houses were awarded national monument status for their unique architecture and historical significance. Robert Bekkers and his team have since renovated the one at Keulsekade 25 to a high standard, including oak parquet floors with floor heating, high ceilings, original fire place, and a custom-designed garden house in the back garden. A New York Steinway grand (A model 188 cm) from 1909 sits in the piano room. 34 folding chairs are stored in the basement where an assortment of fine wines and home brewed beers are kept. Below are some relevant links.
Anne Ku presented a paper entitled "House concerts for art music: multiple stakeholders, audience development, and sustainability" at the international cultural conference in Copenhagen, June 2010. This research is work-in-progress and used for discussion purposes. Download the 15-page PDF here.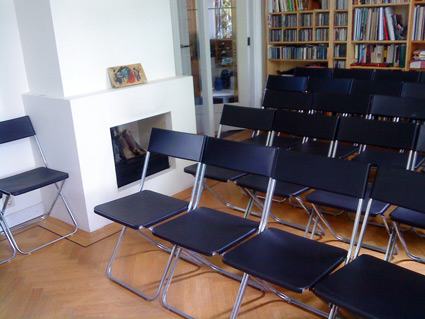 http://www.pianoguitar.com/blog/monument/chairs425.jpg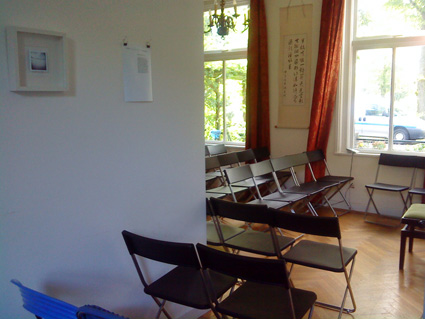 http://www.pianoguitar.com/blog/monument/chairsphotos425.jpg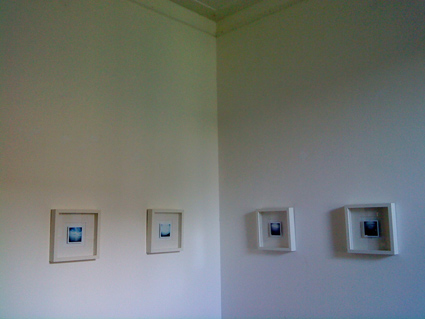 http://www.pianoguitar.com/blog/monument/photoexhibit425.jpg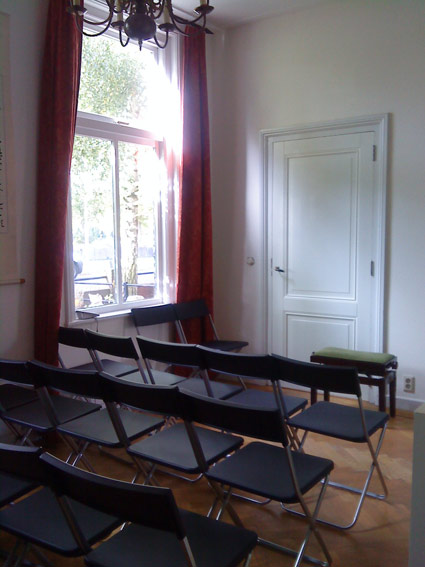 http://www.pianoguitar.com/blog/monument/chairsvertical425.jpg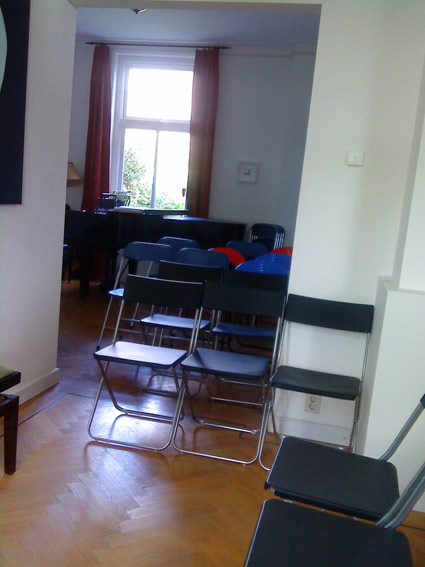 http://www.pianoguitar.com/blog/monument/chairspiano425.jpg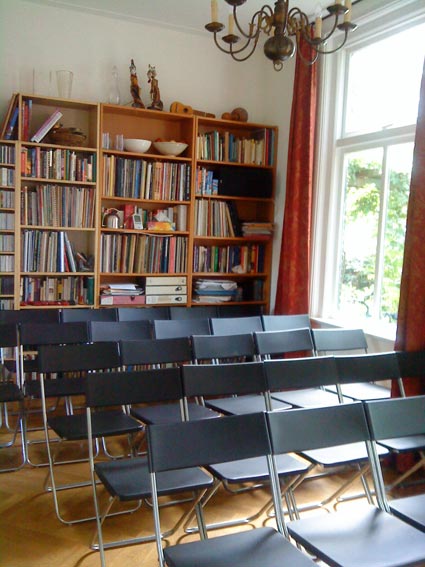 http://www.pianoguitar.com/blog/monument/bookcase425.jpg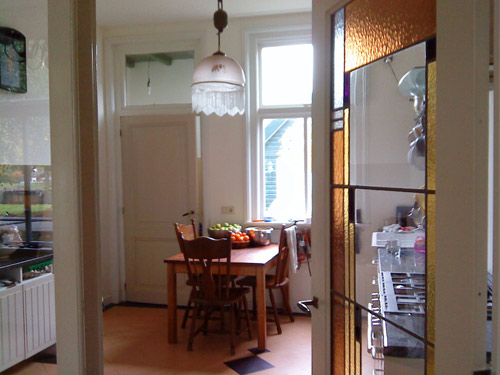 http://www.pianoguitar.com/blog/monument/kitchen_h500.jpg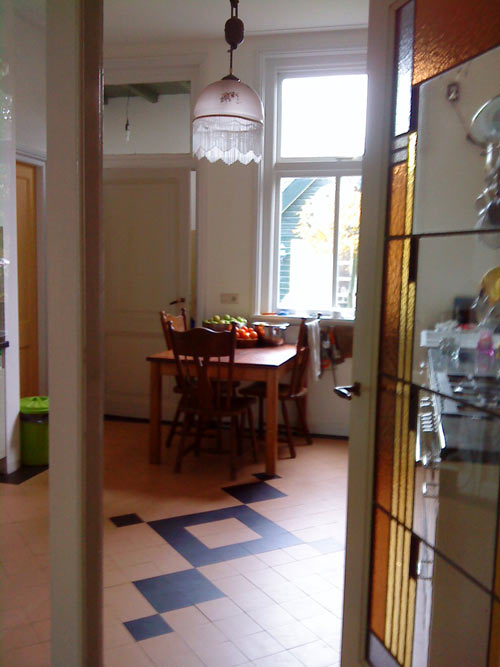 http://www.pianoguitar.com/blog/monument/kitchen500.jpg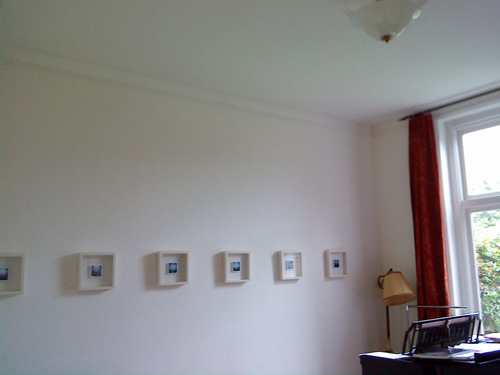 http://www.pianoguitar.com/blog/monument/photos_h500.jpg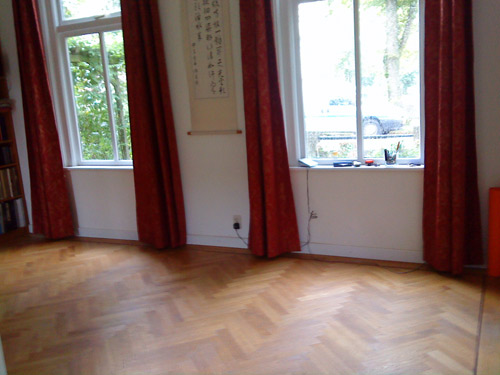 http://www.pianoguitar.com/blog/monument/reception500.jpg
Monument House Concert Series: description, agenda, programmes, biographies
Yoga at Monument House Utrecht (part one), 1 July 2010
Video from Glass Vase Concert, 29 June 2010
Glass Vase Concert to support young musicians, 4 May 2010
Effusion: a cross domain exploration through video and music, 17 February 2010
House concert for an artist, 12 January 2010
Sold out! Full house! Standing room only! 14 December 2009
Getting people to come to a concert, 8 December 2009
Invitation to a concert: capacity and revenue management, 5 December 2009
What makes a great exhibition: photo exhibition at Monument House (scroll down), 3 November 2009
Concert conversations, 9 October 2009
The music after the concert, 5 October 2009
Hosting our next house concert (final part) 5 October 2009
Hosting our next house concert (part four) the worries and stresses before a concert, 2 October 2009
Hosting our next house concert (part three) the invitation process, 30 September 2009
Hosting our next house concert (part two) fully booked to spillover, 21 September 2009
Hosting our next house concert (part one) why a house concert? as performer, listener, and producer, 20 September 2009
The economics of free concerts and discussion from economists, 15 September 2009
House concerts in the Netherlands, Madrid, Houston, etc, 12 August 2009
Back to Main Page of Piano Guitar Duo Blog
Go to CONCERTBLOG directly