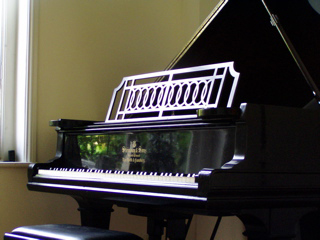 About Monument House Concert Series:
The Monument House Concert Series was launched in the summer of 2006 by owners Robert Bekkers and Anne Ku as a private venue to introduce art music involving either the piano or the guitar in an intimate and relaxed setting to audiences in the Netherlands. Two public themed concerts are produced per year with private concerts throughout the year. Sponsors and collaborators are sought to stage a programme several times to reach a bigger audience.
The carefully renovated monument house at Keulsekade 25, near "Utrecht Centraal" station, was built by the Dutch National Water Board for its employees in 1903. With a breathtaking view of the peaceful canal between Lombok and Oog in Al, the three-storey house offers a restored Steinway Grand Piano (188 cm, model A New York 1909), high ceilings and centrally-heated European oak floors.
Numerous musicians from the Netherlands and abroad have enquired about performing and recording here. This is a nonsmoking venue with parking under the cool shade of centennial linden trees and near public transportation. The front and back gardens are beautiful in the spring and summer.
latest update: 30 June 2014
We are on sabbatical in the USA from 2012 until further notice. Please visit our websites and blogs or follow us on Facebook and Concertblog. There is a separate Monument House Concert Series Facebook Page you can request to join also.

If you are interested in hosting a concert, please read the 14-page paper "House Concerts for Art Music: multiple stakeholders, audience development, and sustainability" - download the PDF.

FOR SALE: Steinway Grand Piano for SALE Please use the LEAVE A REPLY form on Concertblog to enquire. Made in New York, 1908 - 1909. Model A - 188 CM. French Polish. Newly restored in 2004. Resident instrument in Monument House since 2006.

SAD NEWS: Henk Alkema, composer, conductor, pianist, and teacher passed away on 4th August 2011. He performed in the Monument House Concert Series: Piano as Orchestra, Chamber Music Tapas Style, and the Glass Vase Concert. He was a great supporter of our duo and concert series, and a mentor to us all.

---

2nd JULY 2011 CONCERT:
1st JULY 2011 CONCERT:
CONCERTBLOG: Glass works on water at the Monument House, 6 July 2011

We welcome American pianists Dr May and Dr Kinsella to the Netherlands!

Robert Bekkers opens both concerts with selections from his new solo guitar CD.

Friday 1st July ***
Body of Your Dreams Concert with Dr Nathanael May
Contemporary music 20th-21st century
** Andalucian dinner from 6 pm (Comida Andaluza Menu from Chef Alberto - PDF)
16 seats reserved for concert (12 for dinner)

Saturday 2nd July
Dr Brendan Kinsella performs works of Beethoven, Poulenc, Liszt, and Rzewski
** Vietnamese dinner from 6 pm
23 seats reserved for concert (11 for dinner) + organic luxury cookies

---

5pm *** Piano masterclass 1st July only *** (optional)
6 pm Doors open for dinner **
6:15 pm dinner **
7:00 - 7:30 pm
Panel discussions on topics related to future of classical music & musicians
7:30 pm Doors open for concert AND organic wine tasting
8:15 pm Concert (no intermission)
9:30 pm
Raffle draw for prizes: BodySports summer group passes, Ton van den Ijssel, Monument House Glass Mugs, CDs.
9:45 pm Results of Silent Auction for artist-in-resident fellowship fundraising
Pre-concert dinners are €18 from 6 pm (optional)
Concert fee: €12 including a glass of wine and one entry to the Raffle Draw
NEW COLOUR POSTER! one page PDF with links HERE!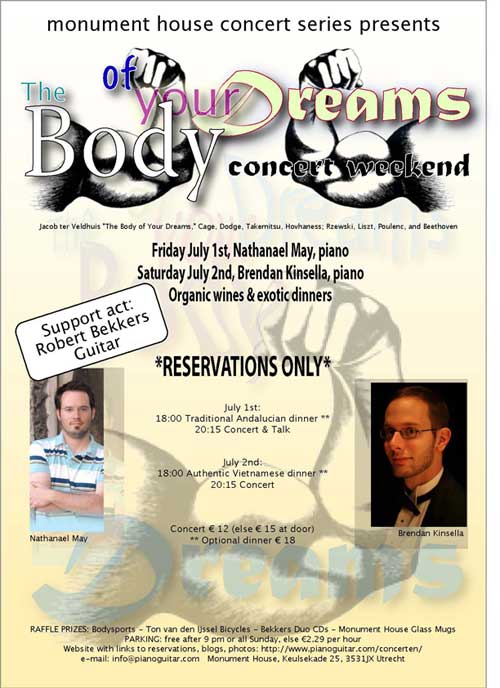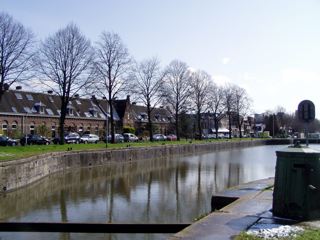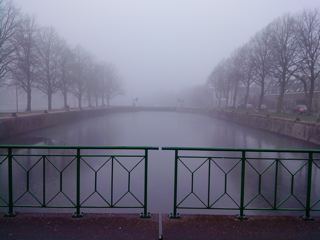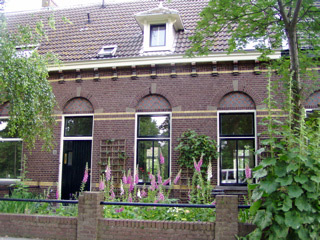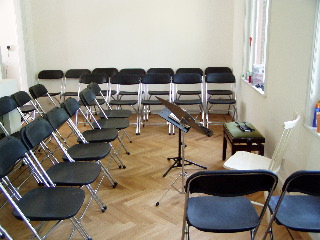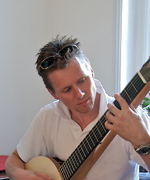 A graduate of the Conservatory of Maastricht, Robert Bekkers also studied contemporary music with Angelo Gilardino in Italy. While accompanying flamenco dance classes, Robert formed the group "IMPETU" consisting of 9 musicians and dancers, mixing flamenco and classical music. He has toured with Serenata Mexicana, Amstel Guitar Quartet, and Berdien Stenberg Orchestra. Since 2001, he and pianist Anne Ku have taken their Piano Guitar Duo to London, North Cyprus, Cape Town, Italy, Houston and Hawaii (and 5.5 week coast-to-coast tour of the USA), Spain, Belgium, and throughout the Netherlands. In 2007, their piano guitar duo formed a trio with Korean violinist Naeon Kim. Bekkers plays a 2005 Jeroen Hilhorst concert guitar, custom-made for the duo. Robert is actively involved in chamber music with mezzo-soprano, flute, violin, oboe, and other instruments as well as arranging music for his various chamber groups. In February 2011, Robert gave a 3-week solo guitar tour in the USA: Boston, Wells (Maine), New York, Houston, Phoenix, and Tucson. He is currently pursuing his Doctorate with Eliot Fisk at the New England Conservatory while teaching at the South Shore Conservatory. Official website: http://www.dutchguitar.com
Reviews and reflections of previous house concerts
Musicologist reviews Glass Vase Concert, 3 June 2010
The guestbook after the Glass Vase Concert, 24 May 2010
Music and amuses house concert in Utrecht, 15 May 2010
House concert: muziek en amuses, 13 May 2010
Sold out! Full-house! Standing room only, 14 December 2009
Concert conversations, 9 October 2009
Effusion: a cross domain exploration through video and music, 17 February 2010
DUO FOR EXPORT concert reviews 3 consecutive concerts to raise funding to send Bekkers Piano Guitar Duo to America, 16-17 November 2007
Chamber music tapas style, 17 June 2007
Piano as Orchestra, 17 December 2006
Music of the Americas, photos, 2 July 2006 ---- the very first concert!
"House concerts for art music: multiple stakeholders, audience development, and sustainability" paper by Anne Ku, presented at the International Conference of the Association for Cultural Economics (ACEI) in Copenhagen, June 2010 15-page PDF (388 kB)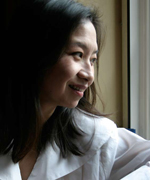 Born in Brunei of Chinese parents, Anne Ku studied piano under Betsy Hermann in Okinawa and Randall Love at Duke University. She began accompanying choirs from age 12, followed soon after by wedding engagements as pianist and organist. A graduate of London Business School, she brings her passion for producing thematic house concerts from Houston and London to the Netherlands. Anne concluded her composition studies in June 2008 at Utrecht Conservatory with a final exam containing premiere of her second chamber opera, Culture Shock! She continues to write didactic music and arrangements for her private piano teaching practice which is focussed on sight-reading, the topic of her diploma thesis. Her ensemble piece "All Tuned Out" premiered in the Vredenburg was broadcasted on Dutch Radio 4 in spring 2007. Her works have been performed in Utrecht, London, Slovakia, Honolulu, and Cortona. She reviews operas, competitions, and music festivals for Le Bon Journal, an online publication she founded in 2001. Anne launched a new blog on cultural economics and the behind the scenes adventures of concertizing in 2009. She is currently working at the University of Hawaii Maui College, where she teaches piano classes. Official website: http://www.anneku.com