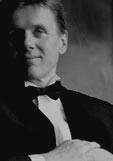 Robert Bekkers
received his performing and teaching degrees at the Conservatory of Maastricht. He has also studied contemporary music with Angelo Gilardino in Italy. Robert teaches guitar at the music school in Hoofddorp and performs as a soloist and an ensemble musician. His new violin/guitar duo performs most of his arrangements. More....
Robert Bekkers plays a 2005 Jeroen Hilhorst concert guitar, custom-made for the duo.
Robert Bekker's first stop on his first trip to the USA is Houston, Texas and second is Maui, Hawaii.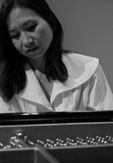 Anne Ku
studied piano under Betsy Hermann in Okinawa and Randall Love at Duke University on a full scholarship. She has accompanied soloists and choirs in auditions and concerts in Okinawa, Colombia, the USA, and London. As an adjunct lecturer, Anne has taught in Leiden, London, North Cyprus, and Italy. More...
Anne Ku visited Maui for the first time in October 1999 for three weeks on a three month round-the-world consulting assignment. This is her second visit to the island where her sister and mother now live.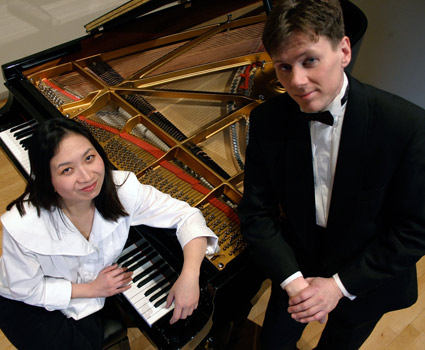 Photo credit: Serge van Empelen, Bethanienklooster, Amsterdam
Maui Performances
Thanks to Robert Pollock, founder and director of Ebb and Flow Arts
we gave a concert of three centuries of music exclusively written
for piano and guitar in Maui Hawaii.
Please download the programme notes (164 kB PDF) here
(not the final version distributed at the concert itself).
New CD album Makawao Live! Cover art by Rob Judkins
Thursday 27 December 2007


12:30 pm - 1 pm
Manao Radio, Wailuku
Bill Best, programme host
---
Saturday 29 December 2007
7:30 pm
Makawao Union Church
Baldwin Avenue
Maui, Hawaii
Video recordings by Ebb & Flow Arts:
Erik Otte's Suite Rio de la Plata
New! "LIVE in Makawao, Maui 2007" CD of this concert now available on CDBaby.com produced in Wailuku, Maui 2011
---
Wat een verrassing gisteravond in de Makawao Union Church! De intieme muziek in deze warme kerkomgeving: het kon niet beter! Jullie uitvoering van de intrigerende muziek was superb. Mijn man George en ik hebben genoten en wij hopen dat jullie terug komen naar Hawai\'i. Ik neem aan dat dat wel een realiteit zou kunnen zijn omdat Annes moeder en zus hier wonen. Als ik volgende keer daar ben dan kom ik zeker naar Monument House, Utrecht om jullie daar te beluisteren. De combinatie piano/guitar is boeiend en een streling voor het oor! Hartelijk dank! Aloha,
Louise Barr - Ruigrok van der Werven, Maui Hawaii
---
Wow, these guys are the proverbial couple that gets to 'make beautiful music together'--all over the world!
Brad Hall, Maui Hawaii
forthcoming: programme notes, photos, newspapermentions:
That's the Maui I Love, 17 January 2008, Paul Janes-Brown








Introduced by the late Houston-based composer and pianist Robert Avalon, Anne Ku and Robert Bekkers met in Amsterdam in March 2001. More...
The first piece they found and played together was Antonio Vivaldi's Concerto in D Major arranged for harpsichord and guitar. Since then, they have searched the world for original music written for piano and guitar. Their concerts on modern instruments have inspired new composers to write for this combination. More...
Home concerts - including original compositions and arrangements involving local artists and the community - London, Houston, Netherlands. More....
Monument House Concert Series sharing the duo's private space and musicians network with the public, founded in 2006. More...