LATEST
Join us on Facebook
or subscribe to our blog on music, cultural economics, and more!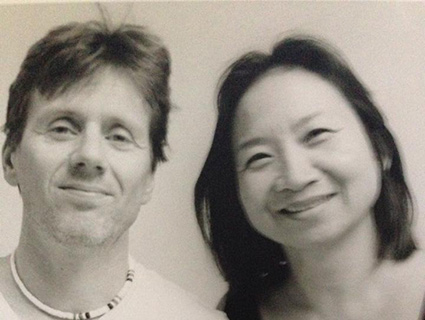 Summer in Antrim, New Hampshire, USA July 2014
Photo credit: Elsa Voelcker
Concert Agenda
After a decade of actively discovering, arranging, commissioning, and interpreting music for piano and guitar, Robert and Anne are taking a hiatus -- a sabbatical so-to-speak -- to rejuvenate.
Robert is pursuing a Doctor of Musical Arts (DMA) under Maestro Eliot Fisk at the New England Conservatory. He gave his second DMA recital of Joaquin Rodrigo's Aranjuez Concerto with orchestra on May 11, 2014 at NEC's Williams Hall and solo works by Nicholas Maw and Mauro Giuliani. On November 23, 2014, Robert gives his third and final recital in fulfillment of his DMA degree. Alongside his studies, he is on the faculty of the South Shore Conservatory in Hingham, Massachusetts and Gordon College, Peabody, Massachusetts.
Anne is teaching piano and other music classes at the University of Hawaii Maui College, the only institution of higher education on the islands of Maui, Lanai, and Molokai. She is developing the piano ensemble approach to the teaching of sightreading.
Each Christmas, Robert spends about a month on Maui. Each May, Anne visits Robert in Boston where he is based.
For more information, please visit the websites of Robert Bekkers and Anne Ku. The best way to contact the duo is via their Facebook Page.