Johann Nepomuk Hummel
(1778-1837)
Son of a local musician in Pressburg (now Bratislava) and child prodigy pupil of Mozart, Hummel toured as a young pianist and then settled down to write and teach. Considered one of the most expensive teachers at the time, his students included Hiller and Mendelssohn.
Hummel wrote the entertaining Pot-pourri for Guiliani and Beethoven, very likely between 1800 and 1814. Note: despite a stormy relationship between the two, Hummel finally reconciled with the dying Beethoven and improvised themes from his works, mainly Fidelio, at the latter's memorial concert.
.
Johann Nepomuk Hummel
Potpourri
on famous opera themes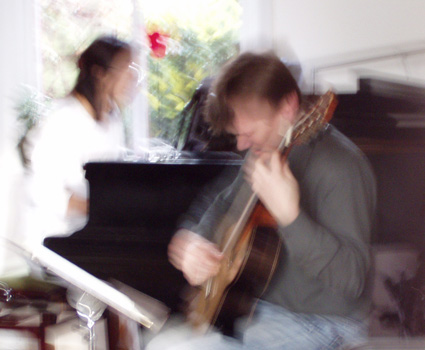 Rehearsal photo taken at the Monument House Utrecht, 17 December 2007